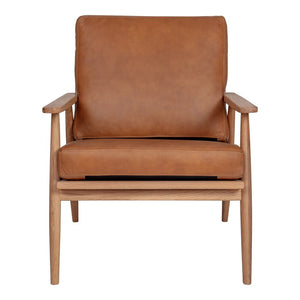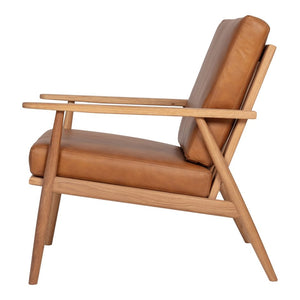 Harpers Lounge Chair
This accent chair frame is made of solid Oak wood and has easily removable foam cushioning. The natural wood finish and rounded edges give an organic look that elevates the contemporary styling of the Arpers lounge chair for your home.
Materials:
Top Grain Leather
Solid Oak

Dimensions: 26"W x 30.5"D x 28.5"H
Seat Height: 3.35"
Back Height: 19"
Arm Height: 9"