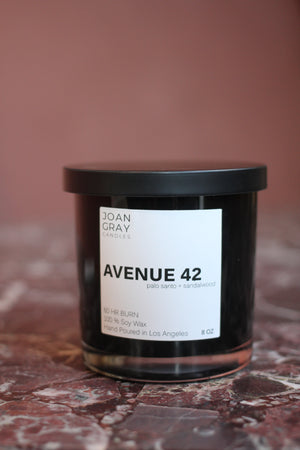 Avenue 42 Palo Santo + Sandalwood
AVENUE 42 features a calming blend of pure Palo Santo + Sandalwood oils.
100 % Soy Wax
8 oz. - 60 hr. Black Metal Lid
18 oz - 120 hr. Wooden Lid
For the cleanest burn, trim wick before each lighting + ensure entire surface area melts completely each time before you blow out the candle.
Please repurpose the jar after the burn is complete.